Evaporative Cooling, Air Conditioning, & Gas, Electric heating specialists in the Emirates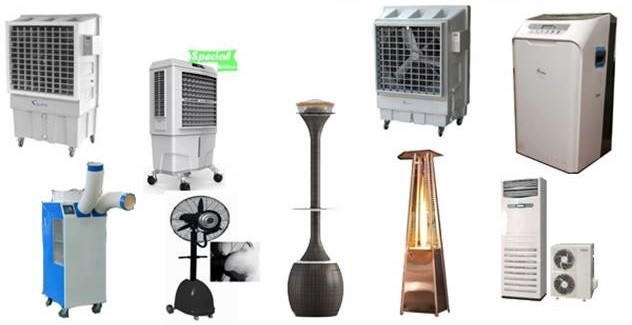 Welcome to XCooling, We are the pioneers in the Outdoor 

coolers

and

Outdoor heaters sales and rental in Dubai market

.
Check with us how Evaporative air coolers and Patio gas heaters can help you to enjoy outdoor areas with our high quality and environment-friendly products.
Evaporative cooling uses the simple tap water to cool the environment. Naturally freshens a room, a garden or an industrial warehouse.
Patio Heaters, Outdoor Gas Heaters, and Infrared Electric Heaters were running boards and radiating elements. The technology of the sun to quickly reheat outdoor, indoor, workplaces or industrial warehouses
Our primary focus on Energy and the micro climate and efficiency optimizing for cooling and heating, and Spot cooling, both in the manufacturing that is commercial and residential.
The quality of the products and reliability of our solutions. This is making us the leader in Evaporative cooling and Outdoor heating filed. Our assistance in pre-sales and post-sales provides clear, detailed analysis of customer need., the proper understanding of the solution most suited to their real needs, expertise, availability and a very short time intervention. These are our strengths that make us the ideal partner for those looking for Professionalism, Reliability, Service and Innovation in Dubai and the UAE.
We offer a technical study on internal customer service to provide the analysis, design and follow the pre- and post-sales.