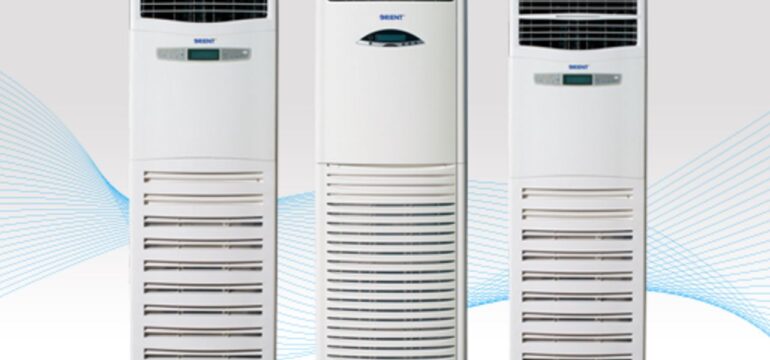 FLOOR STANDING AIR CONDITIONER
Hot Dubai summers require massive cooling. Our Floor Standing Air Conditioners are providing the highest cooling capacity even for the largest Area or tent.
Our Floor Standing Air Conditioners are not just sleek and trendy, and they are the best at what they built for. Our free standing air conditioners have proven their worth through their output, durability, and design.
HIGH EFFICIENCY & LOW NOISE:
The Floor Standing AC models, both domestic and commercial range, now have the efficiency level with the Noise low level.
With the partially active control and advanced PFC, the phases of the power line input and line voltage synchronized.
Making these air conditioners consumes  97% less power Input is efficiently done to improve the transformation efficiency power substantially.
BRUSHLESS DC FAN MOTOR
The brushless motor allows precise control rotation that reduces energy Consumption. Efficiency brushless DC motor is 35% higher than the Equivalent AC motor.
0.5W STANDBY POWER
Through intelligent technology, products floor standing air conditioner can automatically switch to Standby mode (sleep) with energy savings additional.
Standby mode has a power consumption 0.5W, instead of the product 5W for traditional Air conditioners.
GAS LEAK
When the system detects a coolant leak, the error code "EC" will appear on the indoor unit. This new technology offers better protection for the compressor.