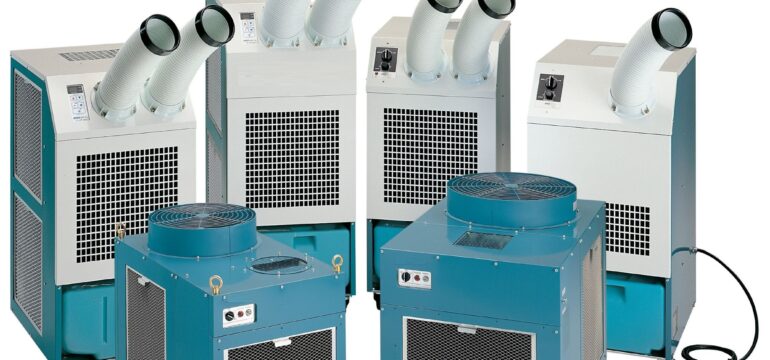 Portable Industrial Spot Air Conditioners
Portable Air conditioners are intended to work in today's data centers and office backup temporary cooling situations. Its cutting edge design with portable design offers the same cooling power as the Classic AC models. With programmable electronic temperature control, the portable A/C is moderate protection when the settled aerating and cooling is no more adequate or wholly comes up short. The Spot air conditioners cool individuals and electronic hardware in a few seconds, unobtrusively and proficiently.
For Your IT Infrastructure
Computers and servers failed because of overheat can disable day to day operations. That is the reason more organizations are depending on Industrial spot air conditioners to secure their server rooms against overheat as backup cooling with spot cooling. Sensitive data storage or over internet operation can be at risk of losing data in case of the shutdown.
From PCs and systems to servers and data centers, the Portable air conditioner cools and secures your investment in expensive electronic hardware. Wheel it in, fitting it in, and it goes to work right away, giving up to 5 ton of aerating and cooling to only the spot that requirements it!
Ideal for data centers and workspaces. Its industrial grade quality and made with full metal body. With an extensive variety of cooling applications and temporary cooling, there is a compact AC model for all cooling solution may you need.
For Industry
Nobody performs well under a high-temperature condition. That is the reason more organizations depend on the Spot air conditioners and portable air conditioners to spot cool their overheated specialists. Laborers like you who might experience the ill effects of heat stress and low profitability. From production line and distribution centers to overheat sensitive electronic equipment and mechanical workshops, the Industrial spot air conditioners can cool any work spot. Just wheel it in, plug it in and it goes to work immediately, giving high cooling capacity to help wherever and at whatever point you require it.
Highlights/Benefits
•  Provides cool air to only the spot that requirements it.
• Economical .
• Rugged Design – Performs in the harshest situations.
• High Temperature Drop – Up to a 20-degree drop in temperature.
• Handles incredible temperatures – Operated in temperatures from 40°c to 55°c.
• Condensation overflow control – Prevents flood when build up develops.
• Completely independent – All-in-one Design.
• No installation is required – Simply move it in, plug power in and turns it on.