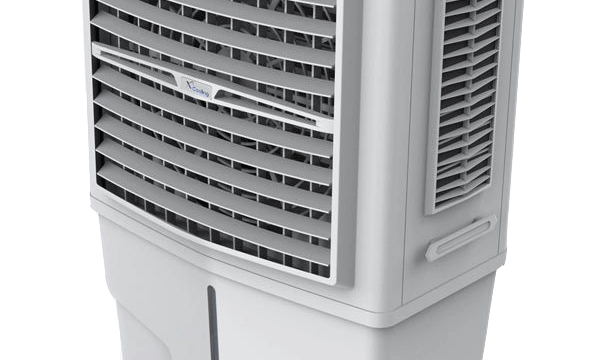 Outdoor Cooler XC-8000
If you want to enjoy an outdoor party. The outdoor cooler XC-80x is the ideal option for you. This High-quality elegant design outdoor cooler built for outdoor with high-quality materials and a great fan.
It comes with large water tank for longer operation without the need to refill.
The four massive clusters wheels for easy mobility to you can move this outdoor cooler where you need. Also, you can activate the swing option to cover a larger area with wide angle air distribution.
This outdoor cooler is available for sale or rent.
Specifications
Airflow 8000 CMH
Exterior Size 140X85X47 cm
Variable speed cooling fan
Total Weight 36 KG
Power Supply 220V
Power Consumption 360 Watt
Water Capacity 100 liters
The function of an evaporative Outdoor air cooler is a division using water to cool the air. It's a portable device, easy to handle, allowing its use both indoor and outdoor.
In short
– Indispensable excellent ventilation Evaporative air coolers should be used in spaces with open doors and windows to renew the air, prevent the accumulation of moisture and be efficient.
– It is necessary to fill the water tank to the evaporation process to occur.
– The more heat and less moisture are, the lower the temperature reached by evaporative air conditioners.
The first thing to be considered is that an evaporative Outdoor air cooler is not an air conditioner. Air coolers are cooling the air by water evaporation.
The air cooler sucking the air passing it through a wet filter and its transformed into the fresh cold air to be distributed via the front cooling machine air vents.